Welcome to our Website!

TitleSource has been a leader in the title insurance industry for the Louisiana and Mississippi area. Providing our customers with an unmatched combination of professional expertise, exemplary customer service and rock-solid security is the foundation of our business.

From the simplest to the most complex residential or commercial real estate transactions, let TitleSource show you why customers continually turn to us for the reliability, responsiveness and security they need.

We take pride in the commitment we have made to the real estate industry as a whole and to the public of which we serve. Quality is our standard and service is our business. We are proud to say that we are "Home of all your Real Estate Title Needs!" We look forward to serving you.






Our Services Include:





Real Estate Closings
2nd Mortgage/HELOC Loans
Title Searches/Abstracts
Refinances
Title Insurance
Title Examinations
And Many More.....




We Promise to our Clients,



Courtesy, understanding, and professionalism, regardless of the size of your transaction. We are committed to excellent customer service before and after the sale and strive always to be compassionate to your needs and concerns.




- TitleSource, LLC Team




Contact Us for All Your Real Estate Title Needs




664 Rosa Avenue, Suite 100
Metairie, La. 70005

Email: info@titlesourcellc.com
Phone: 504.219.0284
Toll Free: 888.993.1087
Fax: 504.219.9063




Our firm is conveniently located in Metairie Louisiana. Only 10 minutes from Downtown New Orleans.


Click here to get directions!

For answers to your questions or for more information simply fill out our contact form. We will review your request and get back to you as soon as we can.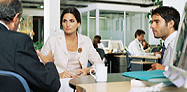 Our Mission

At TitleSource, our commitment is to provide affordable, expert title service to our clients in a prompt, accurate and professional manner. We are also firmly committed to producing maximum, effective results in a minimum amount of time.